Members of Equals IW recently met with Colin a Producer from by Daisybeck Studios, to learn about a programme being produced during this summer on the Isle of Wight. The programme will be shown on national television and will be all about people living and working on the Island.
Colin spoke with each person to learn more about how they came to Isle of Wight, what they do for work or spare time, and how they find life on the Island. Colin also found out more about the many activities of Equals IW over its history. Colin was keen to learn about the current Green Time programme and past involvement in Island carnivals.
Afterwards the production team confirmed that they wanted to include the Equals IW Green Time Programme and group members in their television programme.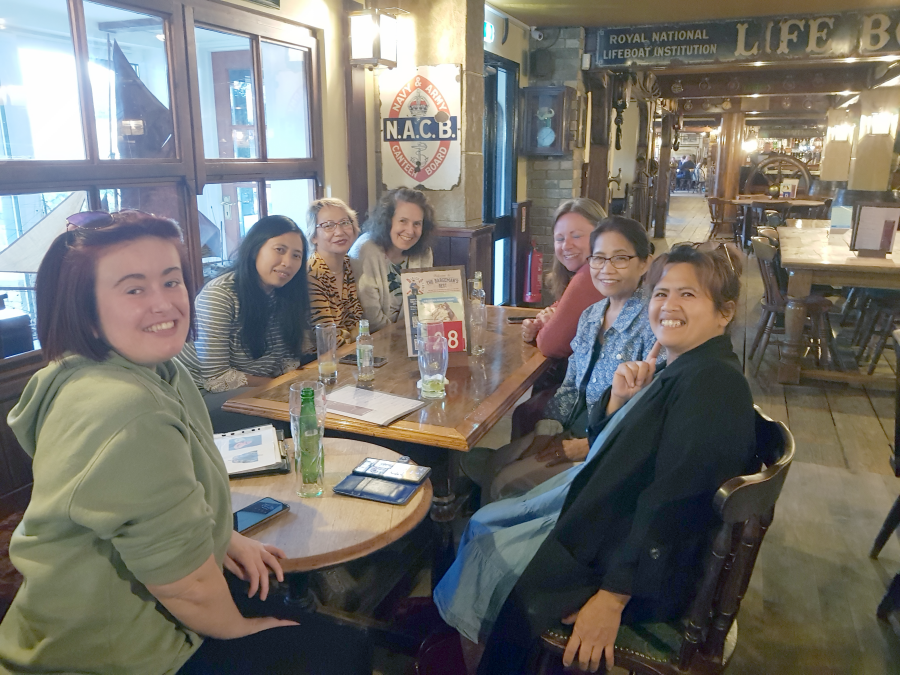 Daisybeck Studios is an independent television company producing quality factual, factual entertainment and event programming since 2013 for national television channels. Programmes include well known to us all
The Yorkshire Vet
Made in Britain
The Highland Vet
Alton Towers A Roller Coaster Year
Spring Time On The Farm
This Week On The Farm.
Green Time - The Land of Butterflies, Carnival Project 2022 is going to be filmed as part of this programme. Filming will feature friends meeting the Isle of Wight High Sheriff, Kay Marriott JP. She will visit the group preparing for the Ryde Carnivals 2022 on Tuesday 23rd August 2022.
The group will also be filmed taking part in Ryde Main Carnival on Thursday 1st September 2022 as the procession makes its way through the streets of Ryde.
---