Thousands of people stepped out on the hottest day of the year so far to celebrate the Isle of Wight Mardi Gras. The annual parade made its way through the streets of Ryde on Saturday 29th June 2019. Hundreds of revellers with costumes and floats linked by the theme 'Biosphere Island' were brought together. The natural beauty of the island was celebrated in true carnival style.
The theme 'Biosphere Island' was a collaboration between Island based event organisers, the New Carnival Company and the Isle of Wight Area of Outstanding Natural Beauty (IW AONB). The IW AONB has bid for the Island to become a designated UNESCO Biosphere Reserve. Celebrations got underway at Ryde School as the hot summer sunshine shone down on the Island and the many different group and schools.
Around a thousand participants from 23 island schools and 34 community groups danced in the streets. They proudly showcased their amazing artistic creations marking the culmination of months of preparation work. Each school and group worked under a heading such as Historic Environment, Food and Farming and Dark Skies. Local organisations and businesses partnered with the groups including Robin Hill, the Isle of Wight Zoo, Archaeology Discovery Centre, Hampshire and IW Wildlife Trust, Dinosaur Isle and Briddlesford Farm.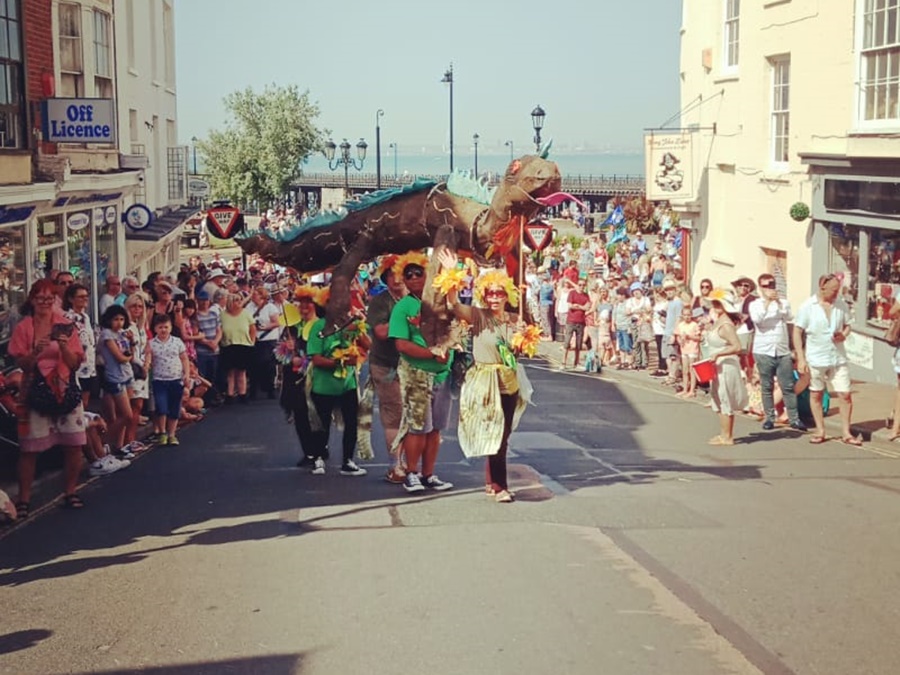 Equals IW took part in the Forestry and Woodland section of the parade. Equals IW Friendship Group (Women's Group) including husbands, children and friends represented Equals IW in this year's parade. The team's entry theme reflected Bouldnor Forest near Yarmouth on the Island. The costumes were based on woodlands, forest and the wildlife associated with Bouldnor Forest. The team's entry featured a 'Great Crested Newt' and a mobile music unit transformed into a mini Bouldnor Forest, bringing joy to those watching the colourful parade.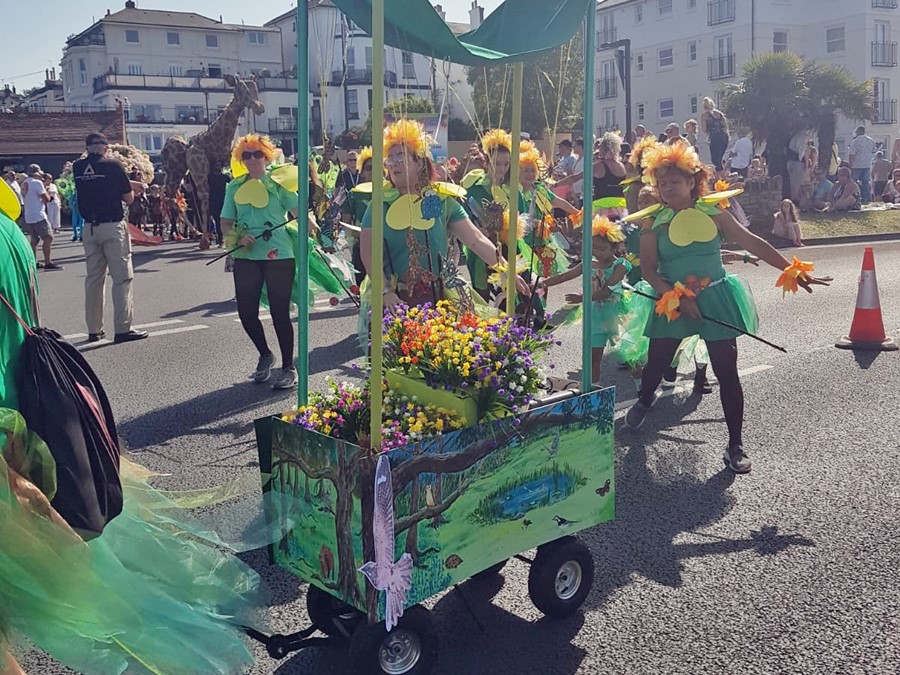 A massive thanks to the three artists who hand painted the woodland scenes and to MCEnhancement, the Equals IW team sponsor. The amazing flowers were arranged by Mary, Shirley helped Mark to build the feature while Sam organised the music system, all from MCEnhancement.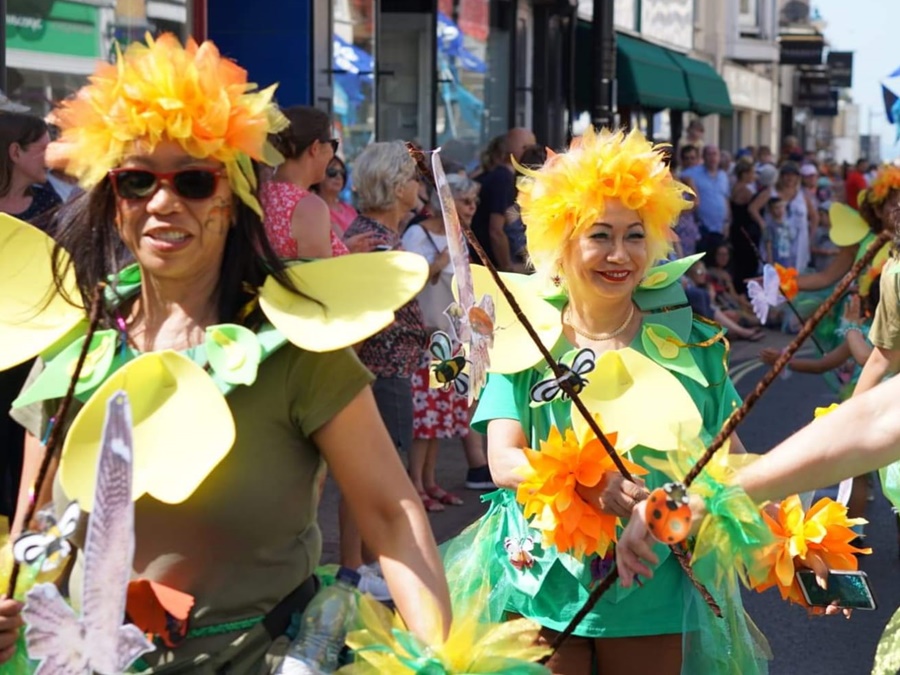 The weather was almost too nice this year with the mercury rising to the mid to high 20s, but in true celebratory spirit the children and other performers didn't moan once and they put on a show to remember.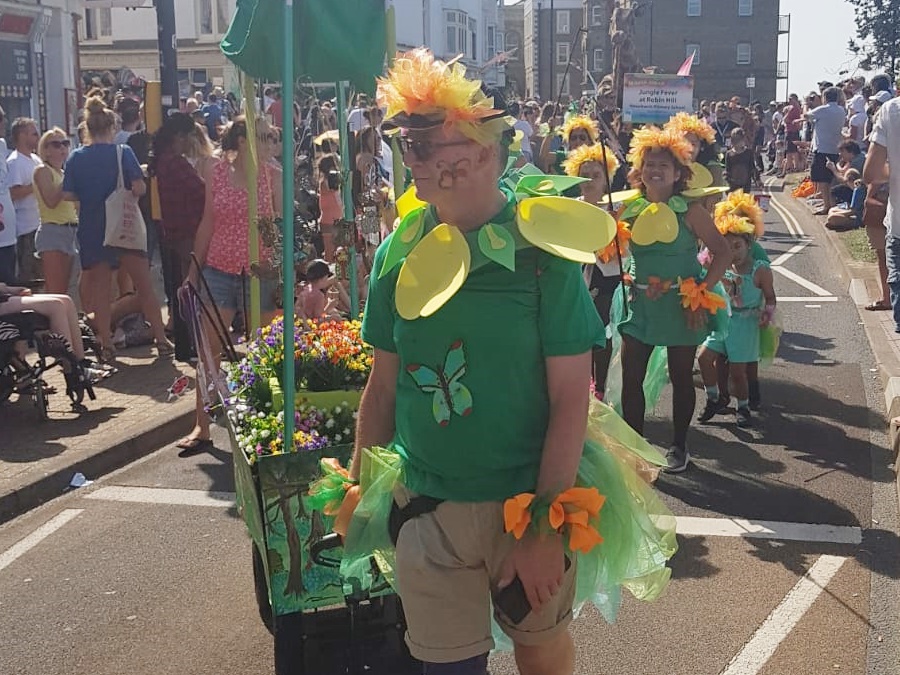 The Isle of Wight has successfully become England's third UNESCO Biosphere Reserve. This recognition acknowledges the Island as an international example of how people and nature can thrive together sustainably. It gives us hope for the future of ourselves, our children and future generations living in this beautiful place. Bouldnor Forest is an Idyllic nature reserve on the IW Heritage Coast near Yarmouth and one of the Island's most important pond sites. Its variety of habitats such as pine forest, heathland, cliffs and sea grass beds support diverse wildlife.
Click or tap on the image below to view our Mardi Gras gallery
{gallery}bp-local/pictures/2019/mardi-gras/gallery{/gallery}