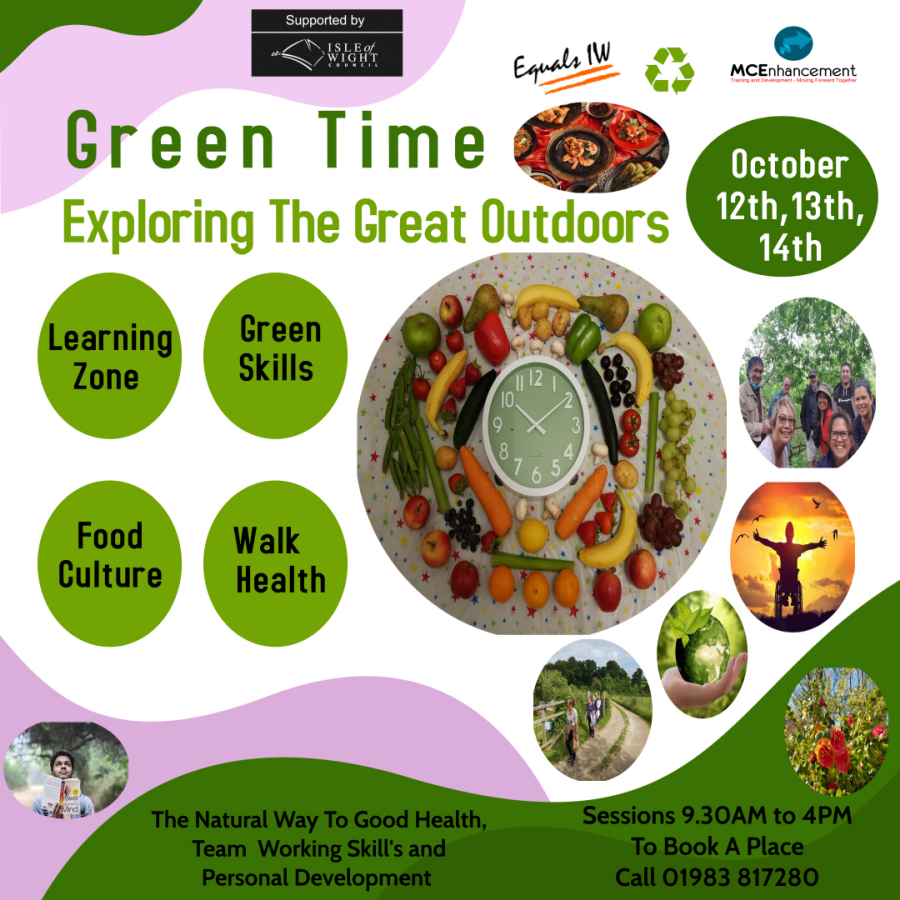 EqualsIW has joined with other organisations in producing a three day personal development programme called Green Time.
Day 1 focuses on key elements of personal development:
Communication skills
Team building
Personal strengths, skills, and abilities
Attitudes.
Day 2 comprises a circular walk of five miles and involves the making of wooden planters and a health fitness exercise.
Day 3 concerns the growing one's own food, food miles, and food from different cultures around the world. The group will make and share a meal together.