The Isle of Wight Beauty Pageant multicultural charity event took place recently in the lovely setting of the Lakeside Park Hotel in Wootton Bridge.
This yearly event was created by the Asian Group IW and the evening commenced with National Customs before showcasing an amazing range of National Costumes.
The evening continued with a lovely buffet meal, speeches, judging and the crowning of the winners.
Doreen from Birmingham was crowned Asian Queen IW 2019, also winning the category of Best in National Costume. The judges were very impressed and gave her high scores in each category.
Accepting the title she said "This kind of competition is already a form of empowerment for us women because this is the opportunity for us to showcase our beauty and talents. This is where we can prove that a woman can do better things than housekeeping alone. This is where we can explore our potentials and exercise our independent decisions for the betterment of ourselves. Gone are the days when women are only given very limited opportunity to protect their welfare, well-being and safety".
The evening included a display by cultural dancers and finished with everyone enjoying themselves in a disco.
Equals IW was delighted to have been chosen for support through the fundraising activities of the Isle of Wight Beauty Pageant. Equals IW was also pleased to be the beneficiary of a surprise auction of some earrings. This raised £90 with a further £200 through a raffle. The money will support the island charity in its projects associated with
The Indonesian Island Community
The Friendship Group for Women
and other local projects with the aim of promoting inclusion for all.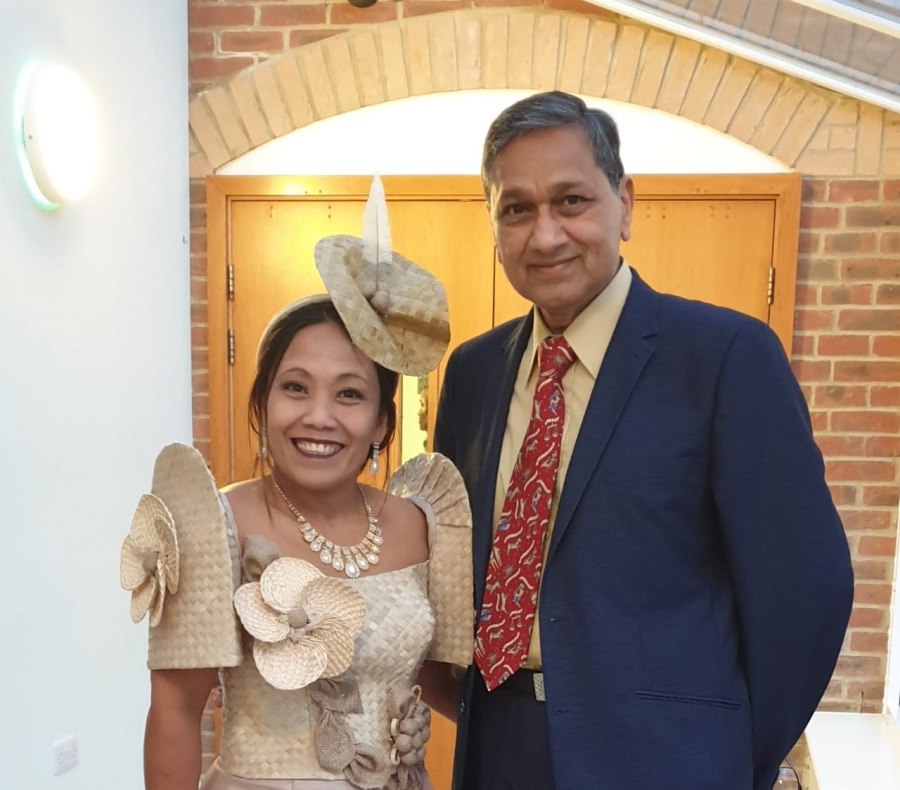 Chairman of Equals IW Dr Shazhad Khan commented "It was an enjoyable evening full of glamour and participants came from all over the UK. Thanks to Aireen and Georgina of Equals IW who have done an amazing job to prepare for the Pageant and made the evening such a success. Thanks also to all the sponsors, dancers, presenters and hosts of the evening who made the entire pageant and visit to our beautiful Isle of Wight such a success for all."
If you would like to find out about or join the Equals IW why not contact us.