Not a native born British person?
Perhaps a recent immigrant to Britain?
Want to speak everyday English?
Then here is a place where you can learn English from the beginning like British children do.
This is not a technical grammar course, there are no examinations, you will learn at your own pace and go as far and fast as you want.
Next year IW Mardi Gras will be on Saturday 30th June 2018 and the theme is
Global Biospheres 'connecting people with nature and cultural heritage'
The Official Launch Event for IW Mardi Gras 2018 will take place at Ryde Academy in their new studio/theatre on
Thursday 16th November at 5.30pm.
Due to extensive construction works still taking place at Ryde Academy the former main car park at front of school is not in use.
Please use the temporary car park at the far end of site where access is via Pell Lane, past main entrance to the junction with Mountbatten Drive. The Car Park will be on your left and the way to the Studio Theatre will be signed from there.
As the site is restricted please allow extra time for parking up and car share where possible.
We shall be serving teas and coffees from 5.15pm.
The Ladies' Friendship Group visited Vecta House Care Home in Newport Isle of Wight twice over the summer.
In July they attended the garden party dressed in traditional costumes.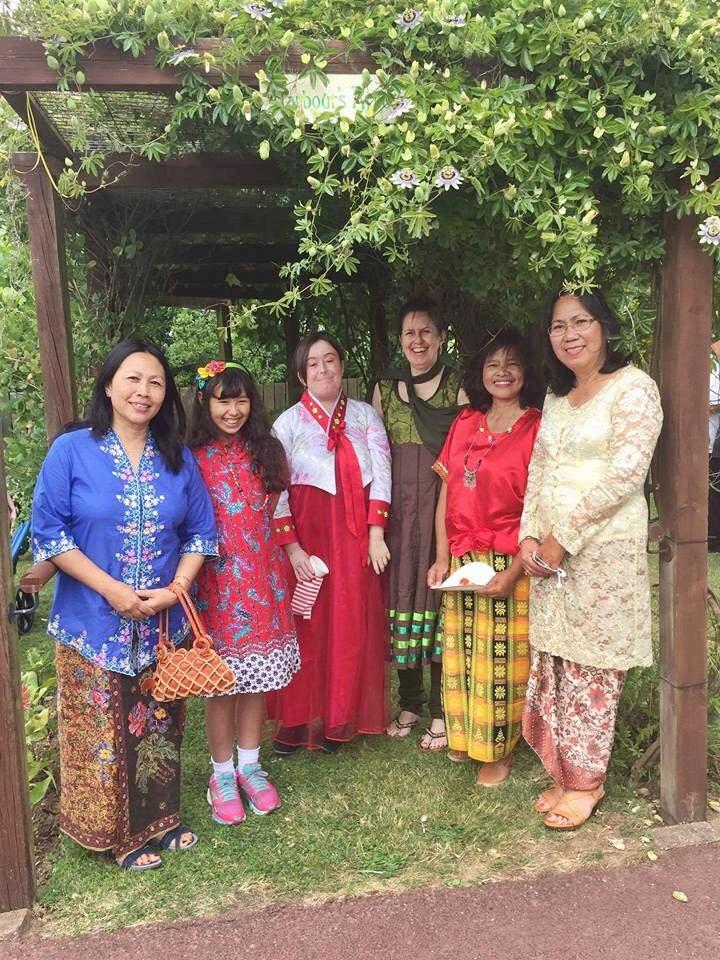 In September they gave a cookery demonstration as part of International Week at Vecta House.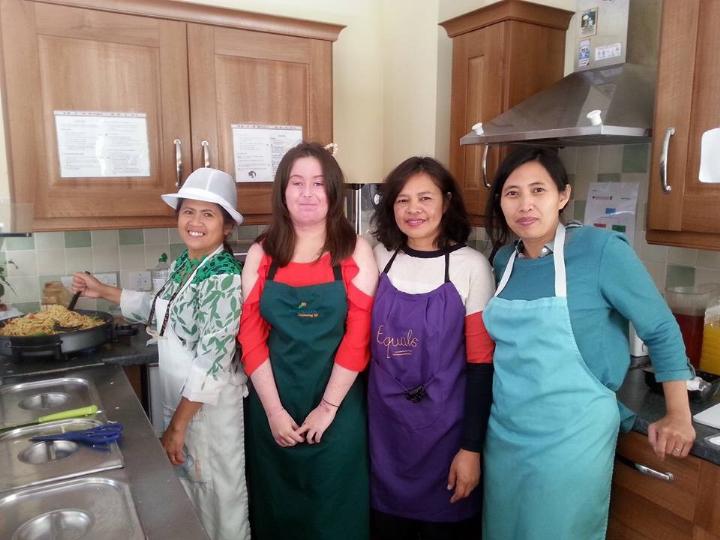 Both events were a success and the contribution by the Ladies' Friendship Group was much appreciated by the residents.
As part of the aim to support equality and diversity on the Isle of Wight, Equals offers friendship groups for women and men of ethnic backgrounds.
For a real cultural diversity experience have a look at the current programme of events then come and join our women's group.
The group provides a welcoming place to women of both minority and majority ethnic background. Come and make new friends, get advice and find support. You can take part in fun activities and maybe participate in some training. The ladies of the groups have taken part in
Carnivals and arts parade
The Kite Festival
Cultural and Diversity Events
Art and Craft fun Activities
Information Technology Training
Food Hygiene Training
Cooking Courses at the Isle of Wight College
Culture Kitchen
Back to Work Training
Private Swimming Sessions
Our men's group is currently starting up with meetings in Newport.
So why not pop along to one of our groups and see what we are up to, we would love to meet you.
To find out more please contact Equals.
Email: This email address is being protected from spambots. You need JavaScript enabled to view it.