Equals IW has taken part in the annual Isle of Wight Mardi Gras event held in Ryde for many years. Sadly this was cancelled in 2020. The New Carnival Company use carnival and celebratory arts to engage people and communities and although the Mardi Gras cannot take place as normal this summer they are planning for some form of event to happen in 2021.
Equals IW took part in a special digital re-launch Zoom held on Wednesday 10 February 2021. The theme for 2021 is 'The Story of Carnival'.
More details from are on the New Carnival Company website.
​Equals IW Friendship Group has taken part in the Ryde Mardi Gras Carnival over the years. With the cancellation of this years festival we thought we would look back on these past celebrations.
2019 Biosphere Island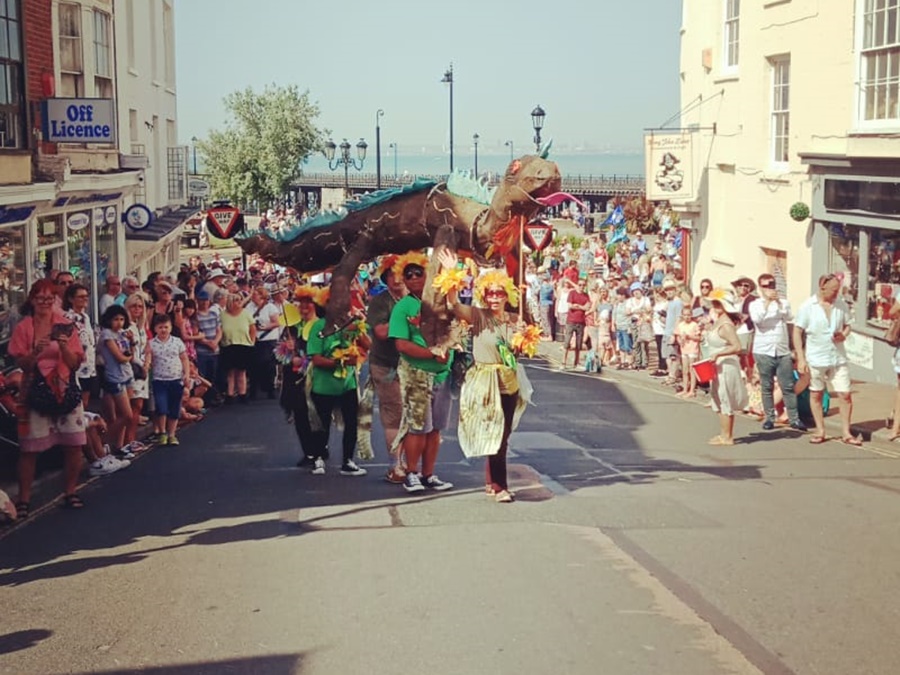 Hundreds of revellers with costumes and floats linked by the theme 'Biosphere Island' made their way through the streets of Ryde. The natural beauty of the island was celebrated in true carnival style.
---
2018 Global Biospeheres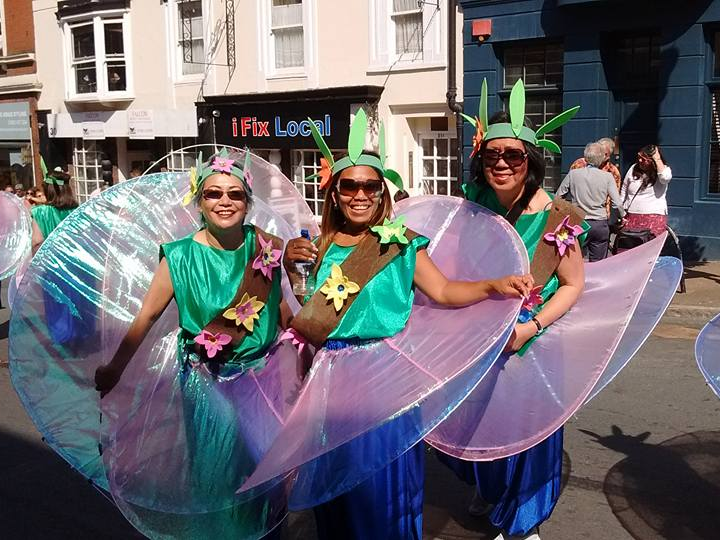 In 2018 the theme was Global Biospheres in support of the Island's bid to become a designated UNESCO Biosphere Reserve. The Equals entry was themed around Komodo Island, Indonesia. The very colourful parade brought joy to those watching in the streets of Ryde as the town basked in summer sunshine.
---
2017 Reflection of India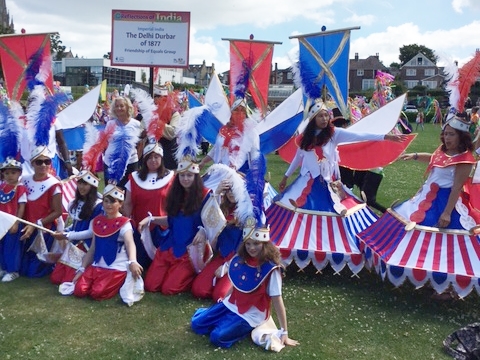 The theme for the year was "Reflection of India" and the Women's Friendship Group was in the Imperial India "Deli Durbar" section.
---
2016 All the World's A Stage
The theme this year was part of the Shakespeare's 400th anniversary celebrations.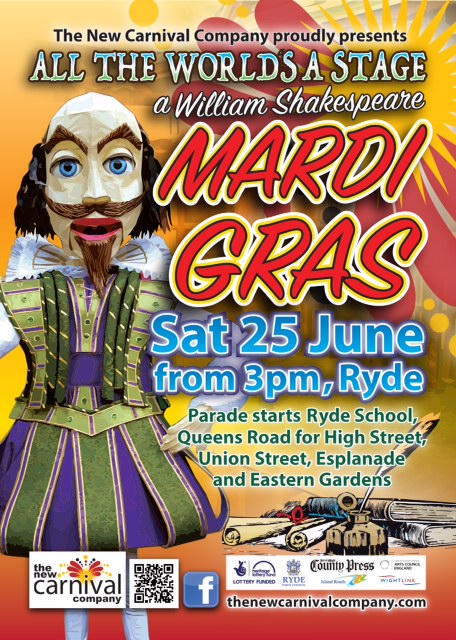 ---
And long ago...
Equals IW Friendship Group has always been keen to be involved in Isle of Wight cultural events. We have a video on YouTube of the Friendship Group at the 2012 Ryde Performing Arts Parade .
---
As part of the aim to support equality and diversity on the Isle of Wight, Equals offers friendship groups for women and men of ethnic backgrounds.
For a real cultural diversity experience have a look at the current programme of events then come and join our women's group.
The group provides a welcoming place to women of both minority and majority ethnic background. Come and make new friends, get advice and find support. You can take part in fun activities and maybe participate in some training. The ladies of the groups have taken part in
Carnivals and arts parade
The Kite Festival
Cultural and Diversity Events
Art and Craft fun Activities
Information Technology Training
Food Hygiene Training
Cooking Courses at the Isle of Wight College
Culture Kitchen
Back to Work Training
Private Swimming Sessions
To find out more please contact Equals.
Email: This email address is being protected from spambots. You need JavaScript enabled to view it.