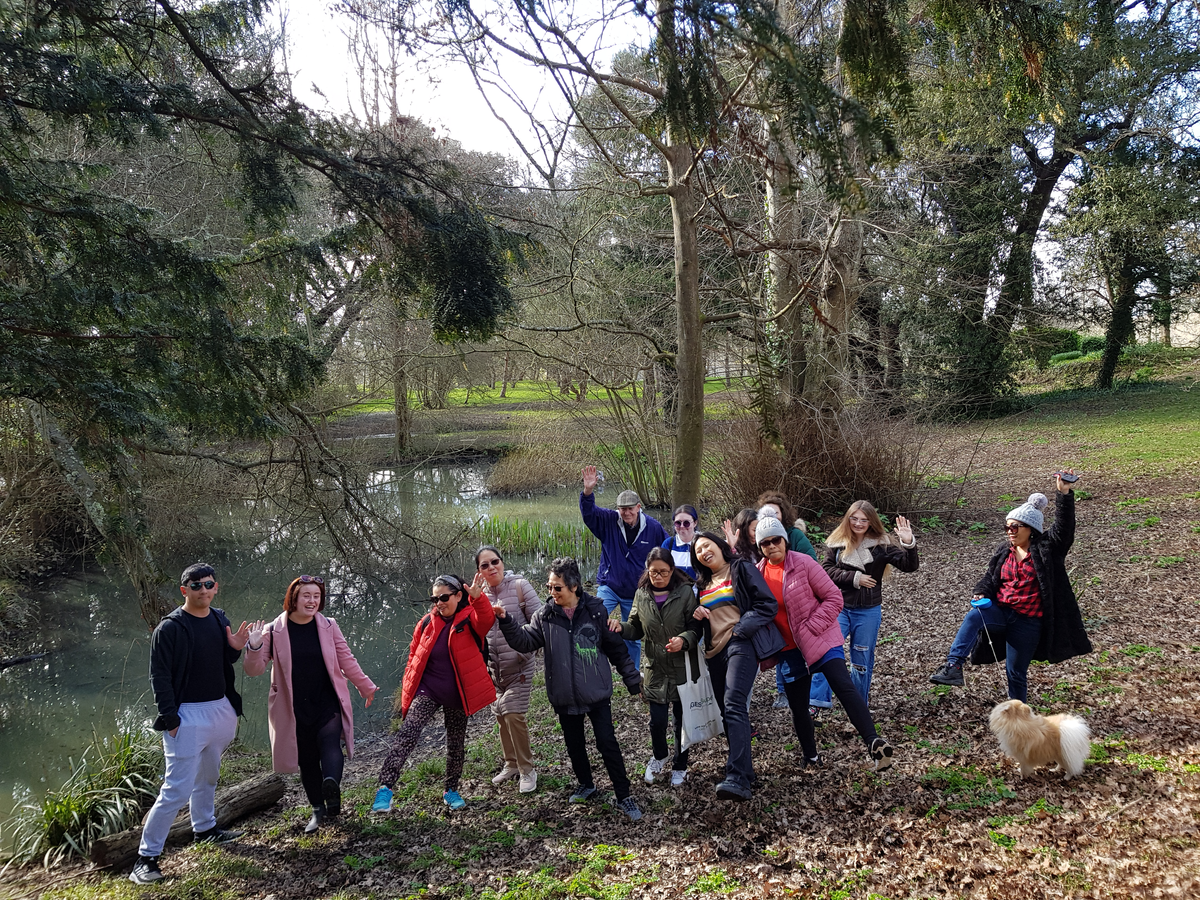 Fifteen people with a spring in their step came together from the Friends and Family Group to take part in the first Equals IW Green Time Walk of 2023. They joined Mark on a warm sunny March Saturday afternoon to take a trip along the beautiful river bank of the River Medina Estuary.
They visited the Gift To Nature Site Millennium Wood first. This is a tiny woodland planted on a bank of dredged material alongside Seaclose Park. It was created at the turn of the millennium in collaboration with the nearby Mountbatten Hospice. Some of the trees were planted in remembrance of loved ones.
This site comes into its own in spring with brightly coloured blossoms. Unexpectedly for such a location the bank on which it is planted provides a home for many wildflowers in late spring. This occurs as the bank was formed from dredged material, bringing with it wildflower seeds.
The group looked to spot
Adders Tongue Fern
Common Spotted Orchid
Primroses
Daffodils
and can return to see the variety of trees blossoming in spring over the next two months.
Mark also shared with the group that the woodland has its own community orchard. All are welcome to pick edible fruits and berries throughout the year but leaving some for the birds.
The group then joined the river bank path to walk alongside the river and explore the Medina Estuary's scenic views. They heard spring birds all along from the saltmarsh to Island Harbour which is the home of the paddle steamer PS Ryde. They also took a look at the original Spice Girls' Bus as featured in the 1997's Spice World the Movie.
The Medina Estuary is such an important area for nature conservation that it is protected by six different designations under national and international law. It is particularly recognised for its importance for birds, with its large areas of mudflats providing vital feeding grounds for a variety of species.
All enjoyed chatting and relaxing in the lovely warm spring afternoon sunshine. Once back at Newport Harbour everyone took the opportunity to join Mark for well-deserved refreshments in the Beefeater Steak Restaurant.
Statistics: 5.8 kilometres – 3.60 miles average steps 9,466 for ladies and 7,887 steps for men burning between 175kcal to 316kcal.
We took photos
Resources:
Green Time Walk Your Way to Health The Natural Way to Good Emotional Wellbeing and Mental Heath
---