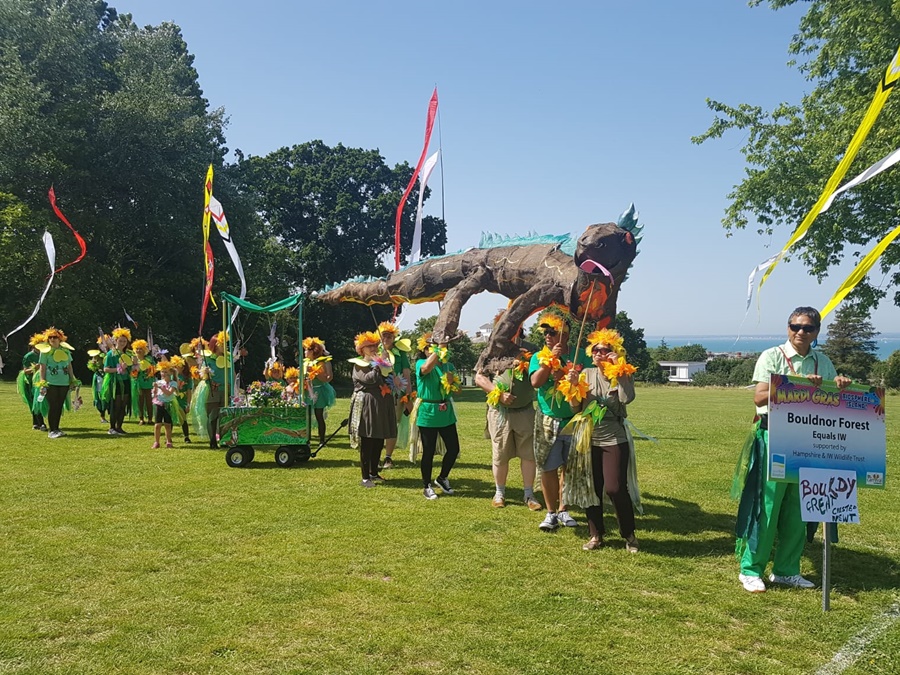 Thousands of people stepped out on the hottest day of the year so far to celebrate the Isle of Wight Mardi Gras. The annual parade made its way through the streets of Ryde on Saturday 29th June 2019. Hundreds of revellers with costumes and floats linked by the theme 'Biosphere Island' were brought together. The natural beauty of the island was celebrated in true carnival style.
The theme 'Biosphere Island' was a collaboration between Island based event organisers, the New Carnival Company and the Isle of Wight Area of Outstanding Natural Beauty (IW AONB). The IW AONB has bid for the Island to become a designated UNESCO Biosphere Reserve. Celebrations got underway at Ryde School as the hot summer sunshine shone down on the Island and the many different group and schools.
Around a thousand participants from 23 island schools and 34 community groups danced in the streets. They proudly showcased their amazing artistic creations marking the culmination of months of preparation work. Each school and group worked under a heading such as Historic Environment, Food and Farming and Dark Skies. Local organisations and businesses partnered with the groups including Robin Hill, the Isle of Wight Zoo, Archaeology Discovery Centre, Hampshire and IW Wildlife Trust, Dinosaur Isle and Briddlesford Farm.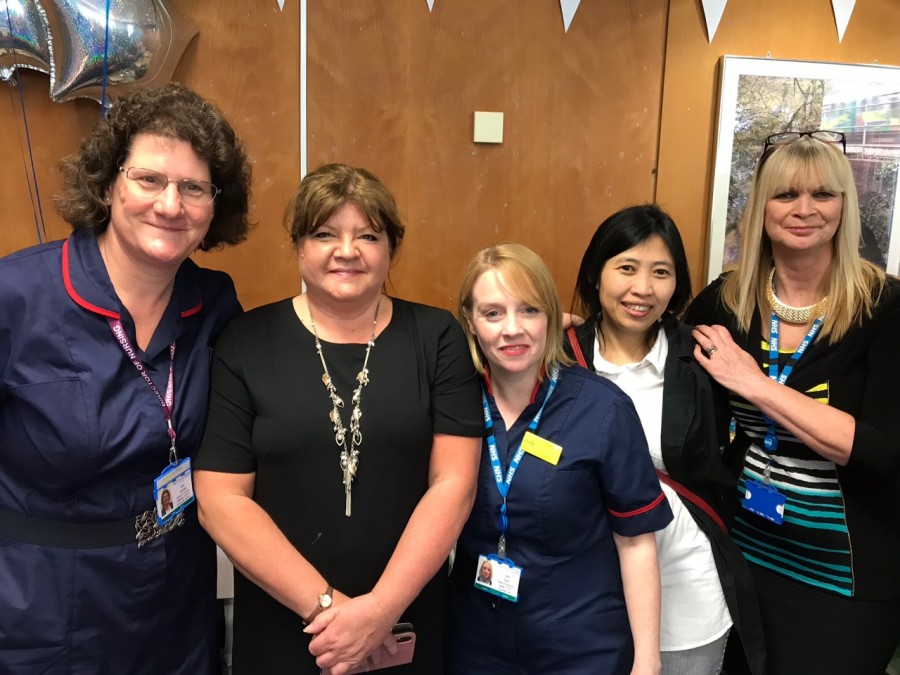 International Nurses Day was this year celebrated around the world on Sunday 12th May. The Royal College of Nursing invited healthcare professionals to organise their own get-togethers with colleagues.
The Equals IW Friendship Group joined an event at the St Mary's Hospital to celebrate Happy Nurse Day on the Friday before. Niviera attended the event and met the Director of Nursing, Midwifery, AHP's and Community Services, St Mary's catering manager and many other wonderful Nurses and staff.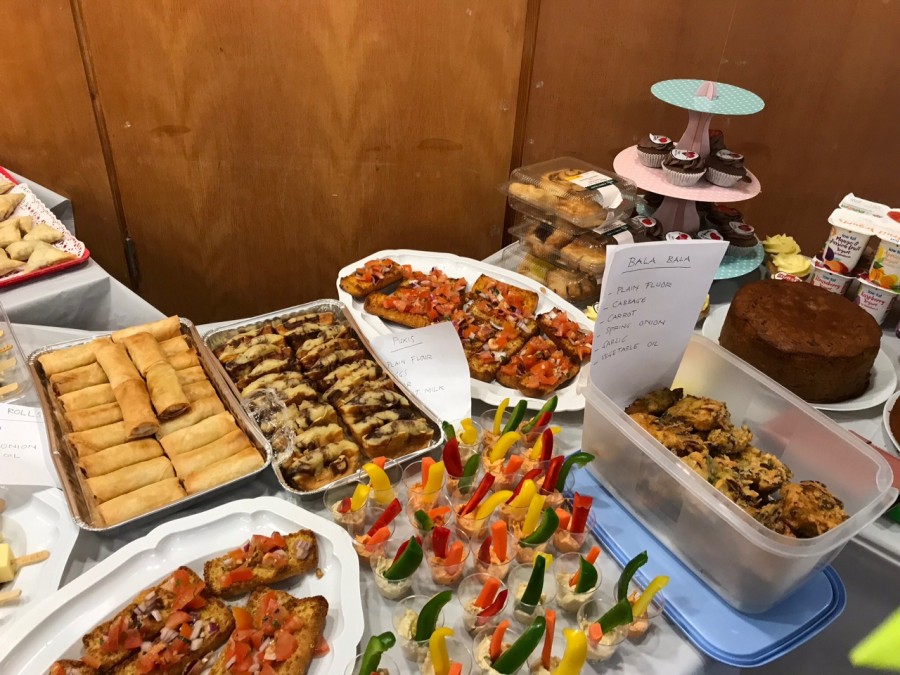 Tuti and Arum volunteered to make bala bala, spring rolls and pukis cake for the occasion. Obviously these delicious Indonesian snacks were gone in no time. Thanks to Arum and Tuti.
As part of the aim to support equality and diversity on the Isle of Wight, Equals offers friendship groups for women and men of ethnic backgrounds.
For a real cultural diversity experience have a look at the current programme of events then come and join our women's group.
The group provides a welcoming place to women of both minority and majority ethnic background. Come and make new friends, get advice and find support. You can take part in fun activities and maybe participate in some training. The ladies of the groups have taken part in
Carnivals and arts parade
The Kite Festival
Cultural and Diversity Events
Art and Craft fun Activities
Information Technology Training
Food Hygiene Training
Cooking Courses at the Isle of Wight College
Culture Kitchen
Back to Work Training
Private Swimming Sessions
Our men's group is currently starting up with meetings in Newport.
So why not pop along to one of our groups and see what we are up to, we would love to meet you.
To find out more please contact Equals.
Email: This email address is being protected from spambots. You need JavaScript enabled to view it.